"No matter how carefully you plan your goals they will never be more than pipe dreams unless you pursue them with gusto."
— W. Clement Stone
Promise to Clients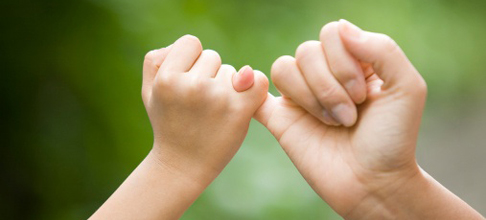 Since the day of our founding, we have been very clear that as a company we exist for two main reasons: creating unrivaled value and building long-term relationships. This is our promise to our clients.
This value proposition is deeply rooted in our "Excellence" and "Client Value" core values, and has influenced every strategy we pursue, every program we design and deliver, and every coach and consultant we decide to affiliate with, and every employee we hire, train and develop. We believe that value creation and innovation are the lifeblood for every business including a professional service firm like MindSpan.
Our commitment to creating unrivaled client value is demonstrated by many feats we have accomplished, from working with the coaches with the highest commitment level and keeping rating their engagement performance to tailoring every program we do, from building China's leading executive coach network and launching China's leading ICF-accredited Executive Coach Certification Program, to bringing the world-famous executive coach Marshall Goldsmith to China and organizing China's only Executive Coaching Conference.
And we do equally unusual things to build lasting business relationships with clients, from fostering a client service and partnership ethic among our employees and rewarding their "extra mile" behaviors, to sharing resources, making connections and organizing free seminars for our clients, and from country contracts to regional partnerships.
What has driven us to relentlessly embrace client value and long-term relationships is our sense of urgency even though we're already one of the leading coaching firms in China by revenue and brand awareness, we know our success is not guaranteed and the only way to achieve lasting greatness is to keep making ourselves better, day in and day out.
In pursuing excellence, we feel so inspired by Jim Collins, when he writes in his bestselling How The Mighty Fall: And Why Some Companies Never Give In: "If you have not yet fallen, beware the temptation to proclaim a crisis when none exists. Recall the Gerstner philosophy: the right leaders feel a sense of urgency in good times and bad, whether facing threat or opportunity, no matter what. They're obsessed, afflicted with a creative compulsion and inner drive for progress – burning hot coals in the stomach – that remain constant whether facing threat or not. To manufacture a crisis when none exists, to shriek that we're all standing on a "burning platform" soon to collapse e in a spectacular conflagration, creates cynicism. The right people will drive improvement, whether standing on a burning platform or not, and they never take well to manipulation."