"A leader is a dealer in hope."
— Napoleon Bonaparte
Core Values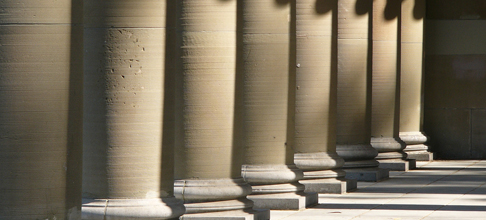 From early days our EVAII core values have been guiding our day-to-day operation and the way how hire, retain, develop and reward our people. These values are:
From early years our EVAII core values have been guiding our day-to-day business. These values are:
Excellence: We strive to be the IBM of executive coaching in China and Asia. In pursuing that goal, partnering with the leading clients and the leading coaches with proven skills, impact and integrity. We aim to become an inspiring industry leader that is supported by our associates, loved by our clients, trusted by our network coaches and respected by our competitors.

High impact is our goal and constitutional commitment for every program we deliver, that's why we are really serious about the readiness of the client and the match between the coach and coachee. We believe that for coaching programs to work as expected, the openness and willingness of the coachee is the most important thing to start with.

We feel MOST happy and fulfilled when a client once told us, "We really appreciate your passion and expertise. That coaching program with my leadership team has practically saved our Asia Pacific operations."
Client Value: We believe winning in business is all about creating superb client value. When we can give compelling reasons why a client should partner with us instead of with a competitor, we probably have done the first right thing in starting a relationship with them.

We are a fiercely client-centric organization and client satisfaction is a big deal for us. In China, we compete head-to-head with many global consulting firms and our focus is not to be an opportunistic service provider when coaching is not our expertise. We never present us as an amateur. Instead, we market coaching as a powerfully effective leadership development intervention for leading companies, and become better by learning from our clients.
Accountability: We deliver on our commitments and take responsibility for what we do. We know that we're in the TRUST business and don't take anything for granted, even though we're considered a market leader by even our competitors.

If we screw things up, we say sorry and do more to earn back the trust of our clients. We do everything possible to rebuild the trust protect our reputation.

As we grow bigger, we will stick to a shared performance ethic for sustainable competitiveness. The ability to get strategies executed is vital to our continued growth.

We not only care about results, but also ideas, new opportunity and the development of our partners. We run our business and make decisions from a long-term perspective.
Innovation: We both trust and challenge past experience and common sense, ask why and why not, and take educated risks. We will continue to do things others have never done before or wouldn't do. And no matter now successful we may seem today, we will seek to create value and competitiveness through making continuous improvements and trailblazing new fronts ahead of others.

We promote openness, positive confrontation and entrepreneurship and see this as a working philosophy to run a successful professional service organization.
Integrity: We value integrity as highly as competence, and economic merit, in assessing people, partners and business opportunities. We will never pursue profits at the expense of integrity.

We see the embrace of high ethical standards as crucially important to our long-term success. We treat our employees, partners and network coaches with utmost openness, fairness and honesty and will not tolerate any abuse of trust.