"Effective leadership is not about making speeches or being liked; leadership is defined by results not attributes."
— Peter Drucker
An Overview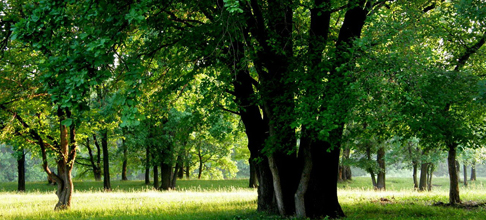 Founded in Shanghai in April, 2006, MindSpan is one of the leading Exective Coach networks in Asia Pacific with over 300 experienced coaches, and a market leader in executive coaching in Greater China serving more than 180 global clients including 90 Fortune 500 companies。While we focus on Greater China, we practically deliver coaching programs in every major market beyond our home turf. Our international markets include Japan, Korea, Thailand, Indonesia, Vietnam, Singapore, India, Australia, South Africa, France and the US. We will soon cover Dubai and the rest of Europe.
Our well-known clients include leading global companies such as Microsoft, Ford, J&J, Deloitte, Mars, Boehringer Ingelheim, Roche, Bristol-Myers Squibb, Novartis, Schneider Electric, ThyssenKrupp, Fonterra, Jaguar Land Rover, Standard Chartered, Bayer, Bertelsmann, L'Oreal, Parker Hannifin, Texas Instruments, Smith & Nephew, BP, Fiat, B. Braun, AB Agri, H&V and Huawei.
One-on-one coaching accounts for about 60% of our business, and our coachees include CEOs, CFOs, COOs, SVPs, VPs, General Managers, Partners and Directors from leading global companies.
In partnership with Coaching Australia, MindSpan also conducts China's well-known Executive Coach Certification Program (ECCP) that trains and certifies internal and external executive coaches. Though our ICF-accredited ECCP, we have so far trained more than 240 executive coaches in the past 4 years. The latest program, ECCP 16, will be organized in Shanghai in March and May, 2014.
Below is a glimpse of the signature MindSpan programs:
Executive Coaching: Over 300 experienced coaches in Greater China and other Asian countries deliver high-impact one-on-one programs that typically last 6-12 months.
Leader as Coach workshop (LAC) for Leadership Teams to help them become passionate coaching sponsors. Depending on client needs, we can deliver the workshop in both English and Chinese. To help embed the skills taught, we highly recommend building follow-up practice and support into the program design.
Coaching for Engagement workshop (C4E) for HIPOs and managers to help them become more effective as managers.
HR as Coach workshop (HRAC) for HR leaders to help qualify them as coaching champions in their organization. As with the LAC workshops, we highly recommend building follow-up practice and support into the program design.
Executive Coach Certification Program (ECCP) which is a proven ICF-accredited Executive Coach certification program in China and the rest of the region. Unlike other coaching certification programs built around life coaching, NLP or academic explorations, our ECCP focuses on the organizational context and teaches concepts, skills, models and applications specifically for the needs of Executive Coaching.
Executive Presence for Impact program (EPI) is designed to help high-potential executives and managers to be more successful in their careers increased executive presence.
High-performance Leadership Team program (HPLT) is an integrated and customized alignment and development program for Leadership Teams. In the world of business, few Leadership Teams are really functional and we know why and how to help our clients address this challenge.
Leading and Coaching across Cultures program (LCAC) is a highly successful and ICF- accredited coaching workshop for global leaders and coaches.
Leadership Facilitation: Leveraging their experience in leading teams in big companies, our coaches and consultants also design and deliver cutting-edge leadership workshops such as High-performance Leadership Team, Strategic Thinking and Innovation, Leading Change, Woman Leadership and Emotionally-Intelligent Teams
CEO Advisory: One unique thing about our executive coach network is that 40 of our coaches are former China or Asia Presidents, CEOs, Managing Directors, CFOs, COOs and SVPs/VPs in reputable companies such as Coca Cola, Pepsi, Nike, Shell, IBM, Intel, Philips, HP, GE, Microsoft, Novartis, GSK, Agilent, BMS, Standard Chartered, Citibank, Mead Johnson Nutrition, Bristol-Myers Squibb, Ciba, Watson Wyatt, Honeywell, DuPont, AkzoNobel, McKinsey, Kodak, Young & Rubicam, Weir Group and Li Ning. Besides coaching, they also advise our clients CEOs and BU Heads on strategy, team alignment and performance, organization development and sustainability.